The CloudFlyt Story
PC Flight Simulation
We are a group of enthusiatic pilots and engineers who believe that frequent flight simulation practice is a great way to develop and maintain proficiency. We discovered that configuring and maintaining PC flight simulators is a pain in the neck and wanted an easier way to focus on flight training. We thought, "Why can't flight simulation be delivered like Netflix delivers movies?"
Our team has developed technology that makes it easy to practice flight simulation training from your own TV with a broadband internet connection. Using inexpensive, off-the-shelf hardware, anyone can access our interactive training missions and practice cockpit familiarity, aviation procedures, navigation, and even emergencies. Our technology enables interactive aviation training from the cloud, available virtually anywhere, anytime.
We believe that frequent and effective practice with flight simulation can promote improved proficiency, situational awareness and safety for amateur and professional pilots alike. As part of an integrated flight training program, scenario-based simulation can have positive transfer to real-world flying safety.
DIY PC Flight Simulators
While it can be lots of fun and interesting to build your own flight simulator, it rarely contributes much to learning flying skills.
The distraction (and cost) of building and maintaining your own simulator takes time and attention away from learning and practicing flying skills.
scenario-based flight simulation
One challenge of using flight simulation is the lack of integrated training courses. CloudFlyt incorporates interactive training scenarios to help pilots focus on the practice they want to do.
Scenarios set up the airplane, the environment and weather and failures to help create real-world training experiences.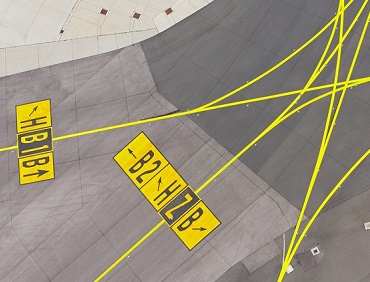 Taxiing and Runway Markings
Practice understanding taxi clearances and airport runway markings.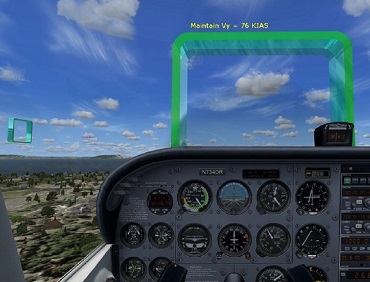 Practice flying the airport traffic pattern at various airports.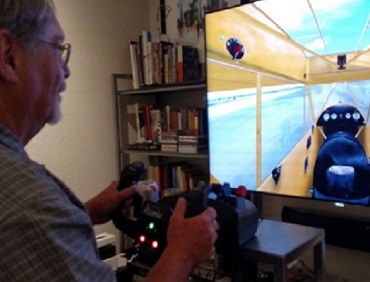 See the visual site picture needed for crosswind landings and practice repeated approaches.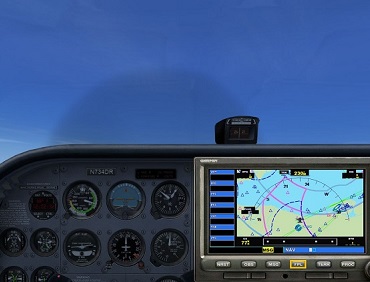 Practice flying the ILS and instrument procedures.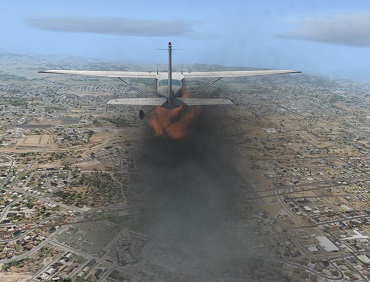 Practice emergency procedures in a safe environment.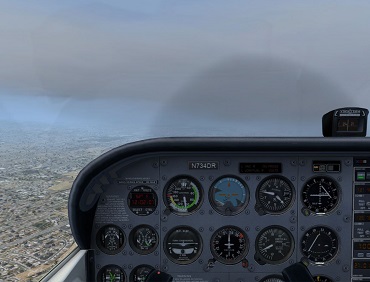 Practice for instrument flight and partial panel emergencies.
the cloudflyt platform
A key feature of CloudFlyt is how the controls are mapped to on-screen controls. No keyboard or mouse is used, nor needed.
The large flat-panel TV provides an immersive experience for simulation pilots.
A simple Android App is the host for live-streamed flight simulation sessions. There's a simple remote-control for selecting training scenarios.
streaming from the cloud
The CloudFlyt platform is the key technology that allows streaming live, interactive simulation to a home TV.
By using powerful cloud-based computers to run the simulation software, pilots can use inexpensive controls and a lightweight Android App to do scenario-based flight simulation almost anywhere.
the launch of cloudflyt
We are actively seeking pilots, instructors and flight schools to try CloudFlyt simulation and help us improve the platform. If you are interested in aviation training, we invite you to join us. As more pilots experience the convenience and effectiveness of cloud-based flight training, we will expand our library of scenarios and aircraft.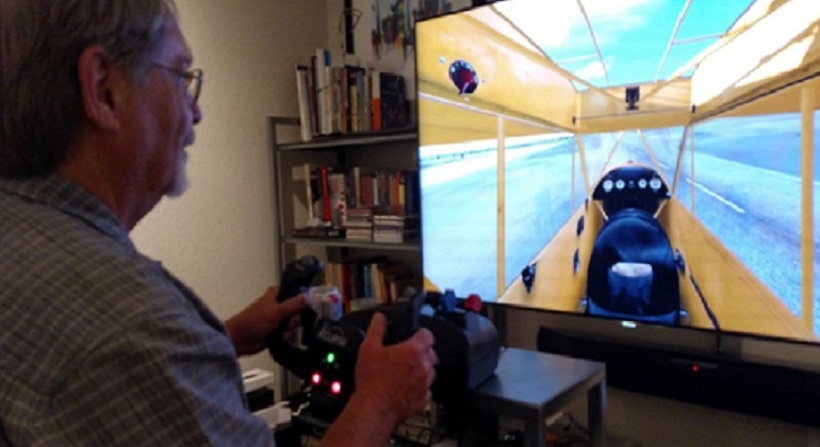 We are actively seeking test pilots! Sign up for our newsletter below and get a free trial coupon for the CloudFlyrs Club.